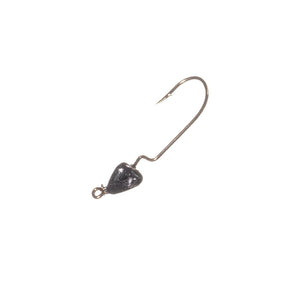 Arkie Turbo Heads let you rig most any panfish plastic in a weedless, Texas-style. Triangular head design gives these heads a unique action. Built with a #2 Gold hook.
1/32 oz w #2 offset hook
1/16 oz w #2 offset hook
10 or 100 per pack
Customer Reviews
Straight hook is better
I used another similar product that has more of a wide gap hook. The straight shank on the Turbo Head cuts through weeds better.