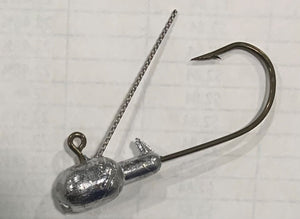 Arkie's Weedless TUBE AND GRUB HEAD does double duty by being shaped as a Tube Insert Head, while also having a Keeper Barb for grub fishing. Light wire 3/0 Bronze hooks help penetrate on light tackle.
1/8 oz
1/4 oz 
5, 10 or 100 per pack 
Customer Reviews
Bass catcher
I have used these tube weedless hooks for 20 years and when Walmart quit selling them I went in panic mode until I found your web site. Please don't stop selling them Thanks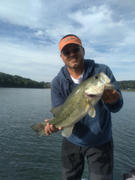 07/02/2021
John P.

United States
Grub head wire
Need better quality control. Wire sometimes missing ,loose ,or of different length. Could also use better quality hook.